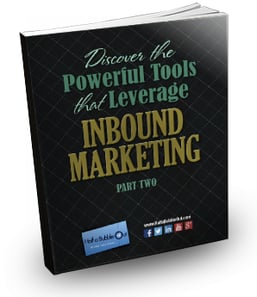 Are you looking for a guide to show you the different tools that will not only leverage the effect of inbound marketing has on your business but to also make implementing it easier?
Then part two of this two part series gives more information on how easy inbound marketing can be to implement and how much it can positively effect your ROI. In this eBook you will find:
basics of automation software
learn how to use different types of content for the different faxes of the inbound methodology
understand the importance of personalization
and more!
Fill out the form on the right to receive your free copy.